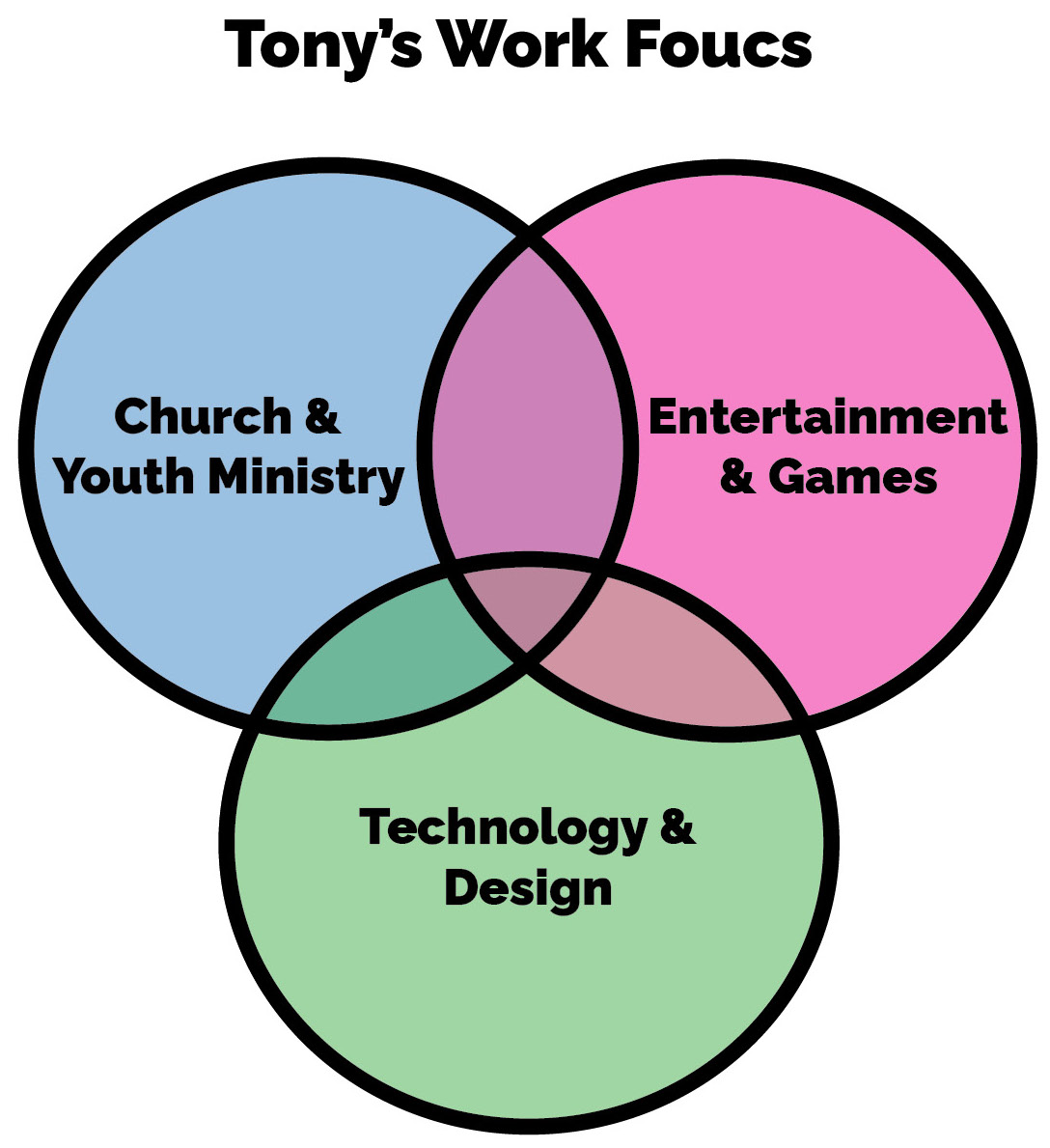 Need some help? Tony can consult in the following areas:
Creative Programming: For past clients, Tony and his team have created incredible events and unique programming. Highlights of the past include: A Kinetic text video, an onsite escape room, a conference schedule app, a live zombie invasion, several parody music videos, a foam pit rave dance, a scene for scene youth group filmed recreation of Toy Story two and a full carnival featuring a four-story water slide. Check out our portfolio here. If you've got an idea and are not sure how to pull it off, we can help you make your dream happen.
Youth Ministry Social Media Marketing: Tony's intersection of youth ministry and social media marketing uniquely position him to help create and execute social media marketing plans. Expertise in many areas, including: Google grant program to receive free Google advertising dollars each month to promote the plan, Facebook & Instagram ads, re-targeting users who engage with your content, Create ready-to-go social media kits for youth workers trying to promote an event, creative engagement strategies while live at the event.
Church Tech Training: Tony can consult on anything church tech from the basics to the advanced. Topics can include:  basics of setting-up sound, lights and video; Signal flow theory, cable management, and troubleshooting tricks to help make you and your team more knowledgeable in their approach to tech; discover what every knob on the soundboard does, which microphones to use and when, tips on how to get a good mix, develop skills to get lyrics up at the right time, avoid the ugly blue projector screen, flawlessly play video and sound, use motion background video to create seamless productions, explore the use of set design, different types of lights, and changing lighting scenes to create unique environments.

WordPress Website Development: We offer comprehensive website creation services, including the following essential features: visually pleasing design, engaging branding, efficient site optimization, industry SEO standards, mobile responsive templates, integrated plug-ins to meet your needs, and approachable tech support.
Contact Tony about consulting with your team